Galactic Wars - Planet Ancelexi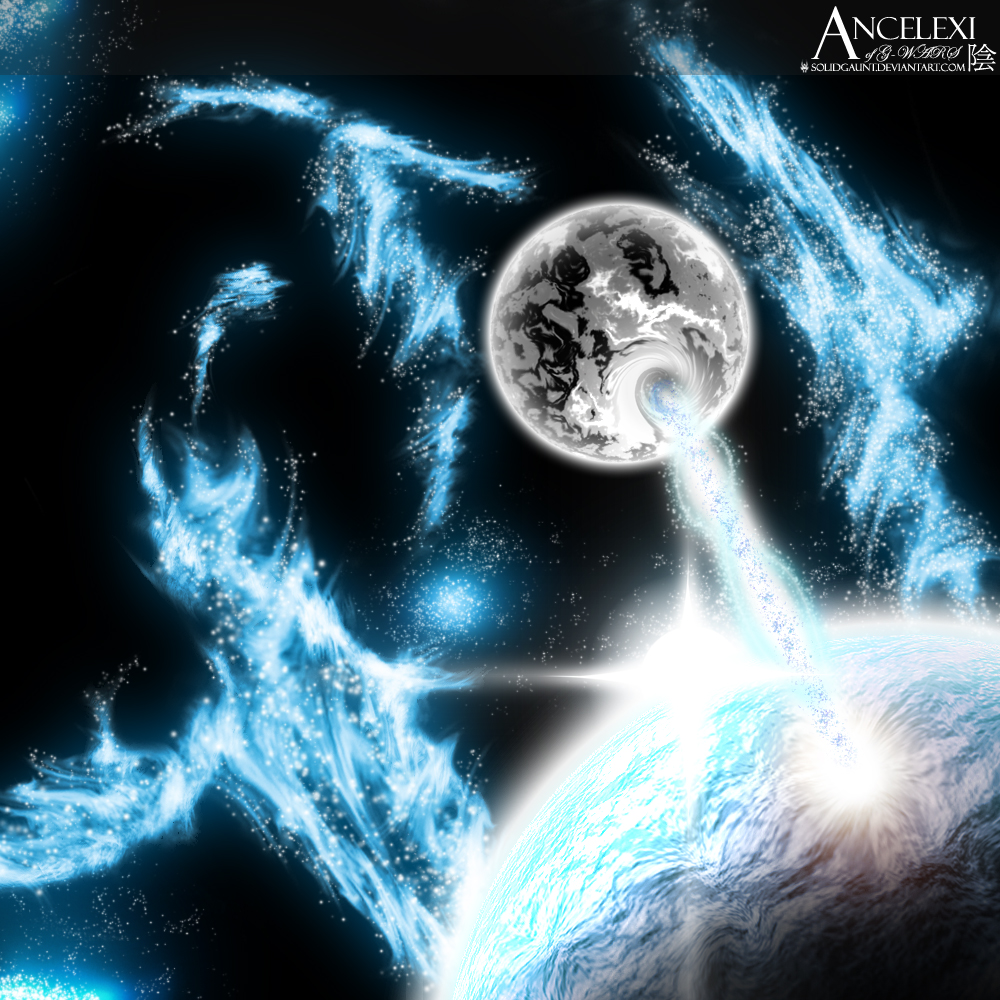 Representing Darkness on the Panel of the Four Judges of the Galactic Wars.
Although not a participant, Planet Ancelexi is feared by all.
The ultimate executioner, the Black Hole of Ancelexi consumes all that it passes judgement on.
He consumes,
he devours,
he infests,
parasitical,
engulfing, a torturous end.

---
The amazing piece was created by solidgaunt as a guest piece in my Galactic Wars Series!
The poem at the end was written by him as well.
Check out his
gallery
and his
store
!
This piece was originally published
here
.